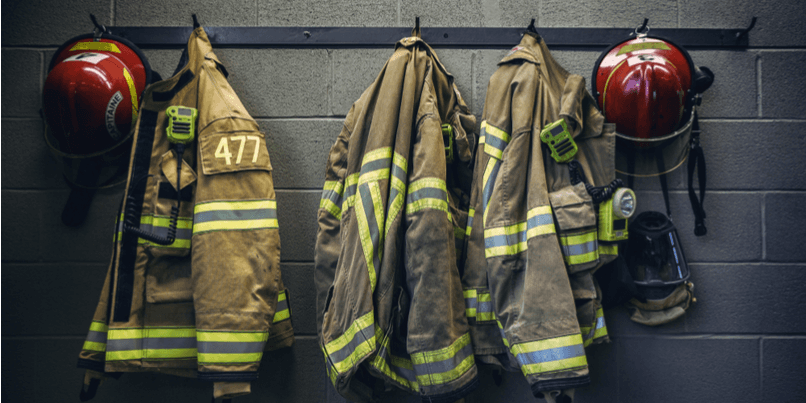 The latest product developments and innovations in HazMat training and safety will be on show at the International Hazmat Response Teams Conference in Baltimore, Maryland, June 13th to 16th 2019.
This highly-regarded annual event is organized by the International Association of Fire Chiefs (IAFC) and typically attracts a wide range of HazMat professionals working in the fields of first response, emergency planning, regulatory compliance, counter-terrorism, federal facilities and law enforcement.
Over its thirty-year history, the conference has established a strong reputation as a forum for discussion, knowledge-sharing and training on a broad spectrum of HazMat related topics - covering subjects as diverse as transportation, Personal Protective Equipment (PPE), weapons of mass destruction (WMD), bio-terrorism and mass decontamination.
Included in the schedule of events for 2019 will be sessions on synthetic opioid risk-based response, homemade explosives, chemical hazards determination, on-scene crisis leadership, decision-making for HazMat incidents and organic chemistry for hazardous materials responders.
All event participants will receive IAFC certificates of attendance at the conclusion of the conference.
The Argon MultiGAS-SIM
In addition to the program of workshops and training sessions there will also be a HazMat exhibition which opens on June 14th.
The exhibition will provide a forum for more than one-hundred international HazMat suppliers to showcase what's new in the provision of hazardous materials products, protective clothing and training equipment.
For Argon Electronics the exhibition will provide the opportunity to show its latest app-based simulator - the MultiGAS-SIM - which has been specifically designed to provide HazMat instructors with the ability to set up complex multi-gas training scenarios using the simplicity of an android phone.
The highly configurable nature of the Multi-Gas SIM app means that instructors have the flexibility to pre-set the number of gas sensors they wish their trainees to view, as well as to determine the specific type of sensor (for example PID, electro-chemical or infrared.)
The alarm settings can be programmed to adjust as the students move around the training environment - and to simulate events such as a breached alarm.
Trainers are able to monitor student activity using an instructor remote - which, in turn, facilitates opportunities for further discussion and deeper learning at the conclusion of the training session.
Innovative simulator detector technology
Also on show on the Argon exhibition stand will be simulators for the Smiths LCD3.2e and LCD3.3, Mirion / Canberra RDS100 / PDR77 Ludlums simulator probes and EPD Mk2.
Argon's innovative instrumented CBRN training system, PlumeSIM will be demonstrated live - and the app-base system PlumeSIM-SMART will also be on display.
Partnering with Argon Electronics at the exhibition will be the US public safety and response company Safeware Inc.
Safeware has a 40-year track-record of providing HazMat safety products and services to the industrial, governmental, military and first response markets and has particular expertise in the provision of personal protective equipment.
Planning your visit to the IAFC HazMat Conference
When: June 13th to 16th, 2019
Where: The Hilton Baltimore, 401 W Pratt Street, Baltimore, MD 21201
Registration: There is no official deadline to register for the conference, however as some sessions and workshops have capacity limits it is advisable to register your interest as soon as possible.
The registration fee includes full conference registration, access to the workshop sessions on Jun 13th, access to the exhibit hall (including lunches) and attendance at the Friday evening networking event.
For those who prefer to register at the event, onsite registration will open on June 12th at 2pm in the Hotel Lobby.