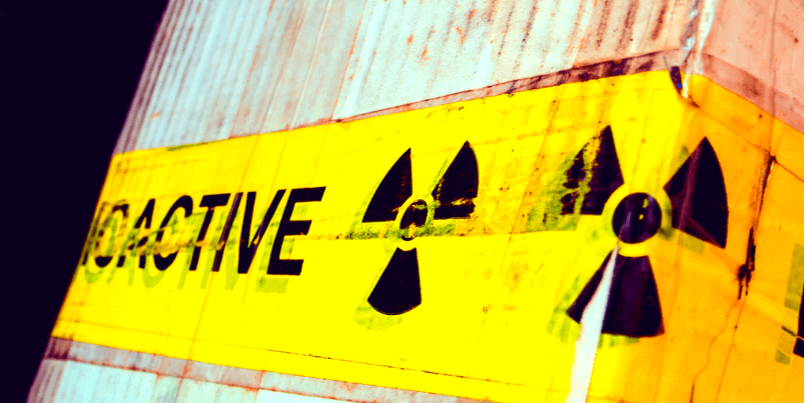 Emergency preparedness starts with building confidence and familiarity with key radiological terminology and instrumentation. This is especially the case when training for transportation emergencies.
While there's a minimal chance of responders being exposed to harmful quantities of ionizing radiation during daily duties, there is still the very real risk of encountering radioactive material when attending the scene of a transportation accident.
This is why emergency personnel need access to key training and technical assistance to safely and effectively mitigate the effects of radiation incidents.
In this article, we'll look at:
How the Transportation Emergency Preparedness Program (

TEP

P

) can teach responders how to react to radiation accidents
The importance of real-experience training to support emergency preparedness
A new training tool which can elevate responder radiation training
→ Related: Running a Safe, Cost-Effective, and Efficient Radiation Training Simulation
Using the Transportation Emergency Preparedness Program (

TEPP

) to train for radiation accidents

As part of its commitment to enhancing transportation incident response, the US Department of Energy has developed the Transportation Emergency Preparedness Program (TEPP). The program offers a simple, practical, and responder-friendly approach to the complex subject of radiation.

One of the core offerings provided under the Department of Energy's TEPP program is Modular Emergency Response Radiological Transportation Training (MERRTT), which provides responders with an introduction to basic radiation concepts through a series of easily digestible modules and hands-on exercises.

Trainees are guided through a broad range of topics including hazard recognition, the risks and biological effects of radiological contamination, techniques for handling radiologically contaminated victims, and the use of survey and dosimetry instruments.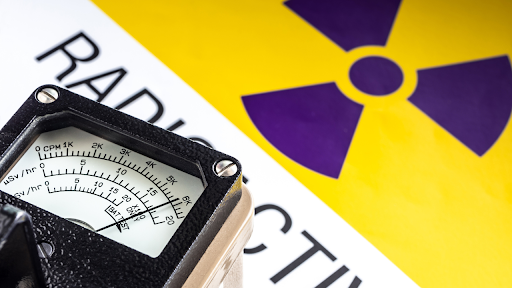 Another important aspect of the training program is taking part in practical scenarios based on real-life examples of actual transportation incidents.
In a scenario modeled on an accident involving the transportation of spent nuclear fuel, for example, students are able to put into practice the key actions that they will use in initial incident response including communicating with command and control, hazard identification and monitoring for contamination.
Other MERRTT scenarios enable trainees to experience the challenges of accidents that involve the highway shipment of Low Specific Activity (LSA) materials, radiopharmaceuticals and radiography devices.
→ Related: An Introduction to Radiation Safety Training
Why real experience training is an important goal for radiation emergency preparedness
There are two key objectives of effective radiological training:
Ensure that trainees are able to practice handling their equipment
Establish trainee confidence in making sense of their readings
Providing first responders with the opportunity to experience the effects of ionizing radiation is a key aspect of effective radiological training.
The more life-like that radiological exercises can be, the more effectively trainees can engage with their training.
What is also key is that trainees have the freedom to not only test their understanding of their radiological devices but to make mistakes (and to learn from them) within a safe learning environment.
Hands-on training has a key role to play in equipping emergency response personnel with the skills that they need to mitigate the effects of radiation incidents.
The challenge for instructors is finding a way to safely, yet realistically, replicate the effects of radiological activity in a way that can be easily and cost-effectively integrated into a routine training environment.
How simulators enable responders to achieve real experience training
Using simulator-based radiological training tools is a powerful way to bridge the training gap by taking radiological exercises out of the realm of "make-believe" and planting them in the real world.
Through the use of radiological simulators, trainees are able to practice with equipment that replicates the look, feel, and functionality of their actual devices. This includes everything from the components of the user interface to the response speed and the effects of user body shielding.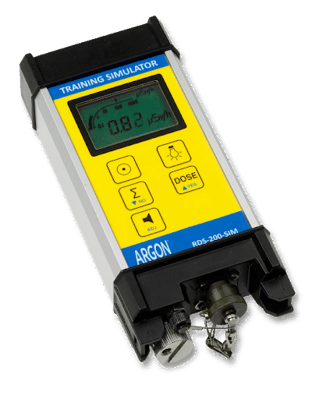 Replacing live radiation with safe electromagnetic sources makes it possible to create a vast array of radiological training scenarios. They can be safely conducted in any location, and they're free from all regulatory, environmental and health and safety restrictions.
TEPP is an important program for transportation emergency preparedness, especially within the context of radiation response. Simulator-based training complements TEPP by enabling trainees to experience and respond to the complex conditions of a radiological incident just as they will be required to do in a real emergency.
To learn more about the role simulator detectors play in boosting training authenticity, including how to source the equipment you need, download our free ebook: How to Source Simulator Detectors for CBRNe and HazMat Training
.