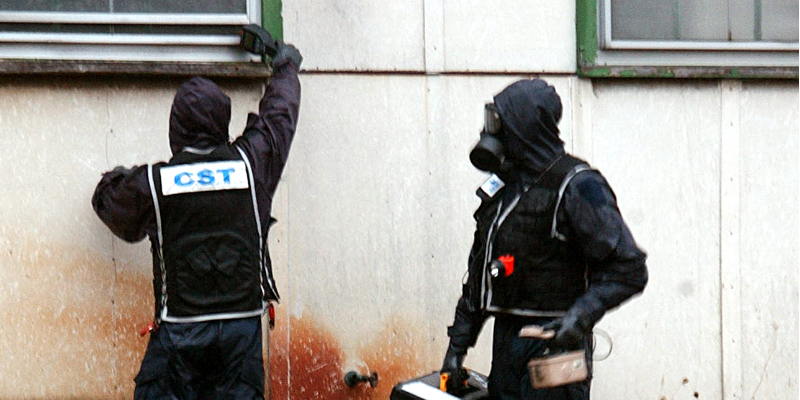 Over the past decade, much effort has been focused on the creation of new technological solutions that support training in the prevention, detection and response to chemical, biological, radiological and nuclear (CBRN) hazards.
In the US, the development of federally funded Weapons of Mass Destruction (WMD) Civil Support Teams (CSTs) plays an invaluable role in supporting homeland defence by providing highly specialized CBRN identification, assessment, advisement and assistance during CBRN incidents.
The risk that any CBRN incident may pose to public health, environment or infrastructure depends on the characteristics of the material that is released, the environmental conditions, the degree of exposure of those affected and the capability of the emergency teams who are charged with responding to the event.
The nature and scope of the aid that is offered by the highly specialized CST personnel is guided by the response objectives and capabilities of the local or state authorities, along with a range of other mitigating factors such as weather, terrain, timing and the availability of troops.
Largely however, the support provided by a CST spans four core activities:
Identification - leveraging multiple detection, analytical and protective technologies in a field environment to aid in the detection, characterization, identification and monitoring of unknown CBRN hazards
Assessment - providing assessment capability that supports both deliberate and crisis action planning including the collection of information, identification of data, evaluation of the probability, severity or level of the threat and target vulnerability
Advisement - supporting the incident command (IC) and emergency responders during all phases of operations to minimise and mitigate incident impact, and providing follow-on capability that supports mitigation measures, recovery planning and the disengagement of military units
Assistance - providing the IC with multifaceted operational planning support, hazard prediction modelling and decontamination support as well as assistance with interoperability among responding agencies
Ensuring highly specialised training
The army and air guardsmen and women who make up the highly specialized CST teams receive many months of training to ensure they build the essential skills required for their roles - from administration, logistics and communications to medical, operations and surveying.
When considering training options for those responsible for survey, the extent to which personnel are able to confidently and effectively deploy their monitoring equipment is a crucial consideration.
There can also be substantial benefits to be gained by providing personnel with exposure to true-to-life training scenarios that address the full spectrum of CBRN hazards and that enable them to exercise their mission essential tasks in as realistic an operating environment as possible.
The role of simulator detector technologies
Continuing advancements in the sophistication, capability and fidelity of simulator detector technologies offer a variety of opportunities in enhancing CBRN training outcomes.
When considering the objectives and outcomes of radiological safety training, for example, safety, licensing and administrative restrictions can often limit the realism, scale and repeatability of training exercises
A vital element of realistic training is being able to provide personnel with the opportunity to use their actual detectors in realistic operating conditions.
Up till now however, the challenge has been to find a way to achieve the desired level of realism in a manner that is safe, efficient and repeatable.
The recent development of the Radiation Field Training Simulator (RaFTS) is one example of a next generation of simulator training technology that offers a substantial leap forward in the delivery of high-fidelity radiation training.
Advancements in radiation training technology
With the use of the RaFTS radiological detection hardware, trainees are able to participate in highly realistic radiation training scenarios that utilize their actual operational equipment, but without the need for a live radiation source.
Historically, the effectiveness of radiation detection training has often fallen short due to difficulties in yielding realistic configurations from small quantities of representative radiation sources.
With the integration of RaFTS however, it is now possible for trainees to safely experience all of the physics, characteristics and behaviour of real-world usage whilst using their actual detector equipment.
In time it also anticipated that the RaFTS project will extend beyond the scope of radiation detection to include chemical, explosive and biological detector technologies.
Bolstering CBRN response capability
CBRN protection is a complex and rapidly developing discipline that is likely to rely on an increasingly sophisticated array of response capabilities.
Ensuring that highly specialised emergency response teams are provided with rigorous, realistic, hands-on training is a vital objective in maintaining CBRN operational readiness.
What has also become increasingly apparent is the need for ongoing and comprehensive assessment and review of existing CBRN training capabilities.
Without doubt, there are substantial benefits to be gained by addressing the continuing integration of innovative new simulator technology tools that can further enhance CBRN safety and proficiency.