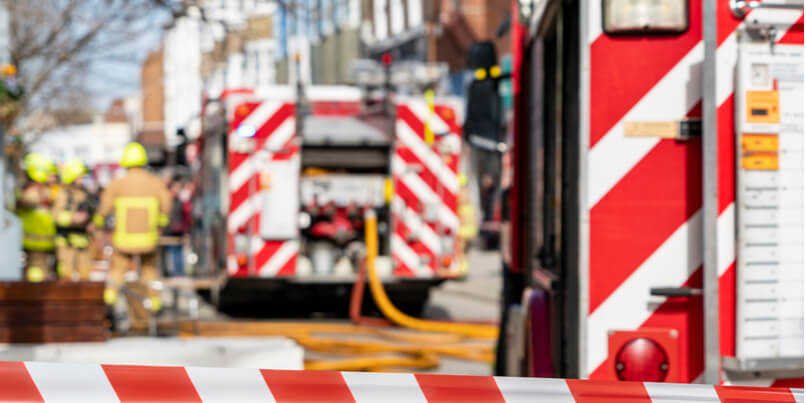 As HazMat and CBRNe incidents become larger in scale, more complex and more unpredictable, the ability for emergency services agencies to be able to work together has never been more crucial.
In the UK, reviews of response to major national incidents have confirmed the capabilities of emergency services when carrying out their individual roles.
But a whole new set of challenges can arise when these separate groups are called upon to demonstrate interoperability.
In the early stages of an incident, the efficient sharing of information is essential for initial command, control and coordination activities.
It is also vital that specialist roles, and the reasons for deployment, are fully understood by everyone involved.
In the UK, the Joint Emergency Services Interoperability Principles (JESIP) are a driving force in aligning, co-ordinating and consolidating the efforts of all agencies involved in emergency response.
In this blog post we summarise the five key principles of JESIP and how this model can be used to help incident commanders work together more effectively in the most demanding of environments.
What are the JESIP joint working principles?
1. Co-locate
A first priority for commanders is to agree on a single, secure and easily identifiable location, as close as possible to the incident scene, where they can safely meet.
If for any reason commanders are unable to be in the same physical location, then a reliable means of radio communication will need to be established as soon as possible.
2. Communicate
Commanders must liaise with their peers in order to share the facts they currently know, to identify risks and hazards, to coordinate resources and to formulate a response strategy.
Clear, concise and commonly agreed communication is crucial in ensuring effective joint understanding during an unfolding incident.
It is important to avoid the use of any form of language that could cause confusion or delay - such as the use of complex terminology, service-specific jargon, abbreviations or acronyms.
The METHANE model (Major incident declared; Exact location; Type of incident; Hazards; Access; Number/type of casualties; Emergency services present/required) is a highly recommended method for passing information consistently between all services and control rooms.
3. Co-ordinate
A cohesive incident response relies on consistency of co-ordination. Incident commanders must agree the lead service, identify priorities, resources and capabilities and agree the timings for future meetings.
Any lack of co-ordination could lead to delays in response, the unintended duplication of tasks or the impeding of the activities of other services.
In constructing a response plan, the incident Commander will use the Joint Decision Model (JDM) which is organised around three primary elements:
Situation - what is happening and what are the effects? What could potentially happen and what can be done to avoid it?
Direction - what is the desired end goal? What priorities are most likely to inform the decision-making?
Action - what needs to happen - and who needs to take action in order to achieve the desired result?
4. Jointly understand risk
Each emergency services provider has the advantage of being able to offer their own unique perspective on the potential impact of an incident's threats and hazards.
By pooling the information gained from both individual and joint Dynamic Risk Assessments, commanders will be better placed to understand the risks and to formulate an integrated multi-agency operational response plan.
All critical information, decisions agreed and actions taken will also need to be noted in a Decision Log.
5. Shared situational awareness
Shared situational awareness is the agreed perception and understanding of the events taking place within a specific environment.
For incident commanders this will aid co-operation in understanding capabilities, allocating resources and formulating a response plan.
The use of METHANE and the Joint Decision Model can also be invaluable in building greater shared situational awareness.
While the initial aim of JESIP was to improve emergency response to major incidents, it has also proven itself to be a scalable model - meaning that the five joint working principles can be applied in virtually any type of multi-agency incident.
By following the JESIP guidelines, emergency responders across all agencies can achieve a faster and deeper understanding of an incident's objectives, of the key players, the timescales, the locations and the rationale behind their efforts.