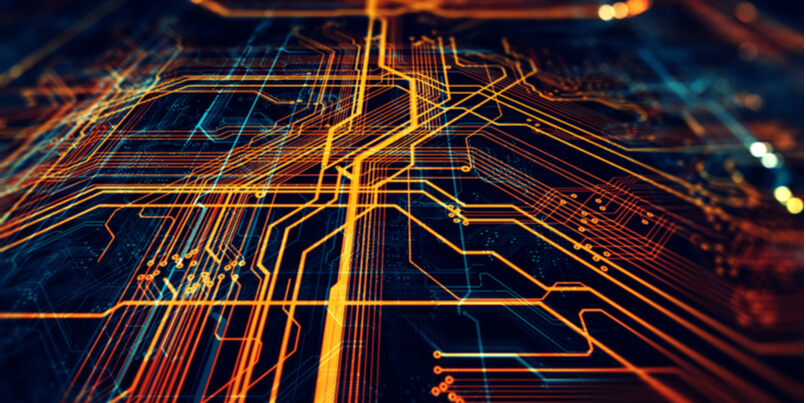 As the COVID-19 pandemic continues to accelerate, it is creating an unprecedented level of disruption around the world, both in terms of its devastating impact on human life and its repercussions for the global economy.
In the midst of government lockdowns, enforced business closures and social distancing restrictions, public and private organisations have been forced to review their processes and look for innovative new ways to ensure they remain 'open for business.'
Over the past few weeks we've seen remote working quickly become the new 'normal', with digital tools, online platforms and cloud based services providing a lifeline for companies looking to maintain their day-to-day activities and stay connected with the outside world.
The increased reliance on digital connectivity has been enormous, with global business app downloads experiencing a monumental surge in growth.
The app analytics firm Sensor Tower has reported a staggering 6.7 million app downloads in the first week of March alone.
Meanwhile, the latest statistics from the mobile data company App Annie have revealed that video conferencing apps such as Zoom Cloud Meetings, Microsoft Teams and Google Hangouts exceeded 62 million downloads recorded in the week from March 14th to 21st.
Argon launches live product demonstrations
In a bid to overcome the challenges of social distancing and restrictions on physical site visits, Argon has introduced a series of live online CBRNe training product demonstrations for its existing and prospective customers.
The live demos will begin with a brief introduction to the principles of CBRNe training, followed by a practical demonstration of simulators for chemical and radiological detectors and an explanation of the tabletop and field exercise training solution PlumeSIM.
The online events will be hosted by Argon's North American business development manager, Bryan Sommers.
Bryan has forged an extensive career in the fields of CBRNe and HazMat training, including more than twenty-two years service in the US Army, fourteen years operating exclusively in Weapons of Mass Destruction (WMD) environments and four years in the role of First Sergeant of the New York 24th Civil Support Team (CST).
The live demonstrations will be conducted on Tuesdays and Thursdays at 1pm EST / 5pm GMT.
Attendees will need to pre-register for the event and will then be sent login information and instructions to enable them to join the presentation.
Moving live exhibitions onto online platforms
For many small and medium enterprises, live trade shows and exhibitions have traditionally provided a useful way to network with customers, engage with prospects and showcase new technologies.
But with uncertainty surrounding exactly when these events will be up and running again, one potential solution could be to shift online.
One such example is the UK IndustryExpo virtual exhibition which offers a means for industry and manufacturing trade shows to co-locate their physical events onto its virtual platform.
In much the same way as when visiting a live exhibition, visitors to the virtual expo then have the ability to browse the exhibition hall by 'walking' down the aisles, or to go directly to a specific stand using an interactive floorplan tool and exhibitor list.
Laying the groundwork for the 'next normal'
In its March 2020 COVID-19 briefing note, American management consulting firm McKinsey & Company explores how businesses can not only withstand the existing challenges of the pandemic but also how they can 'reimagine' their operations once the crisis is over.
In the briefing, companies are encouraged to think, and act, across five stages:
1. Resolve - by addressing the immediate challenges that COVID-19 presents to a company's workforce, customers, technology and stakeholders
2. Resilience - by considering near-term cash-management challenges, broader resiliency issues and economic knock-on effects
3. Return - by creating a detailed plan to return business to scale
4. Reimagination - by considering the 'next normal' and the subsequent implications for organisations
5. Reform - by identifying how regulatory and competitive environments in industry are likely to shift
The global COVID-19 pandemic is testing businesses and economies to their very limits, and the long-term repercussions are likely to be far reaching.
Organisations all over the world have quickly had to come to terms with the fact that their practices, processes and procedures need to adapt, and quickly.
In these challenging times, digital connectivity is truly coming to the fore in helping companies to continue to communicate, to conduct their business and to create high quality 'real-time' interactive experiences for their customers.