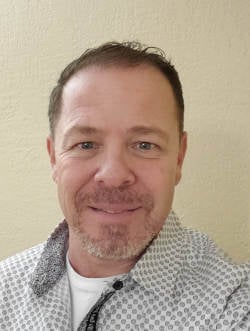 Argon Electronics (UK) Ltd is delighted to announce the appointment of US CBRNe response professional, Sergeant Major Bryan W. Sommers, to the role of North American business development manager.
Sommers has forged a distinguished career in the field of CBRNe and HazMat training, having recently retired after twenty-two years service in the US Army, fourteen years of which were spent operating specifically in Weapons of Mass Destruction (WMD) environments.
He has also served on two New York National Guard Civil Support Teams (CSTs) - providing consequence management support for civil authorities at the direction of the Governor.
During his four years in the role of First Sergeant of the 24th Civil Support Team, Sommers was responsible for attendance at domestic CBRN incident sites across New York City and its five boroughs.
As a unit Senior Enlisted Advisor and hazard modeler, he was tasked with identifying CBRN agents/substances, assessing current and projected consequences, advising on response measures, assisting with requests for additional support and sharing subject matter expertise with local emergency management agencies.
Sommers' views his transition to Argon Electronics as an exciting next step.
"As a CBRNe response professional, I immediately saw the value in Argon Electronics' chemical and radiological simulation products," he says.
"Argon's detector simulators are the perfect solution to the training constraints that CBRNe leaders face when attempting to develop effective and realistic scenarios.
"I am honored and excited to be part of such a great company that has built a reputation as a leader in the detection simulator industry."
Argon Electronics was established in 1987 and has established a reputation as a leading global supplier, developer and manufacturer of hazardous material simulators, most notably in the fields of military CBRNe defence.
Argon's strong relationships with prominent detector manufacturers, its substantial Intellectual Property portfolio and its robust distribution network enables it to deliver an expanding array of innovative, comprehensive and cost-effective simulator training solutions
Argon's founder and Managing Director, Steven Pike added: "Bryan's appointment represents a significant milestone for Argon.
"It enables us to further enhance our excellent presence within North America and further underpins our commitment to enhancing CBRN response preparedness by the provision of world class training equipment.
"We are delighted to welcome him to the Argon team."