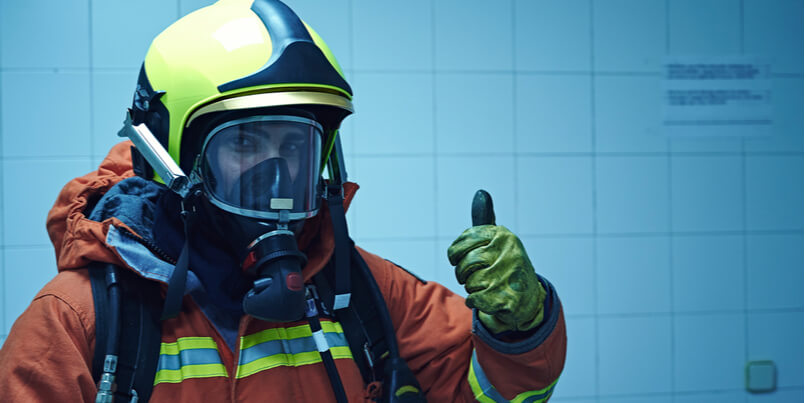 The UK's leading event for emergency services personnel, the Emergency Services Show, will take place at Birmingham's National Exhibition Centre (NEC) on the 7th and 8th of September 2021.
This year's live event will include a specially curated seminar programme together with an exhibition of the latest technologies, services and training systems available to the emergency services sector.
The show's free-to-attend seminar programme will run across five content theatres, featuring a combination of real-life case studies, presentations, workshops and panel discussions.
Health and Wellbeing
The 'Health and Wellbeing Theatre' will explore the importance of tackling mental health challenges within the emergency services sector.
Guest speakers will share their expertise on topics spanning mental wellness, health and nutrition, workforce diversity and digital support platforms.
Sessions will include:
The future of wellbeing engagement in the emergency services
The mental health challenges facing fire and rescue personnel
Preventative measures to minimise exposure to fire toxicants
The regulation of non-paramedic ambulance clinicians
Learning and Development
The 'Learning and Development Theatre' will focus on how operational improvements and emerging technologies can be used to enhance personal development.
Among the topics for discussion will be:
The transitioning of emergency services staff through trauma through enhanced resilience
The use of simulation training to enhance the educational experience
Effective communication in the midst of crisis
Emerging Technologies
New developments in deployment models, IT systems, control rooms and infrastructure will be featured in the 'Emerging Technologies Theatre'.
Sessions will cover:
The use of Assisted Reality (aR) wearables among frontline teams
How emission-free drones are being used to aid wildfire prevention and control
How RDT/Tempus technology (originally developed for use in warzones) is being put to use by air ambulance crews
Future Policing
New for 2021 will be a dedicated 'Future Policing Zone' which will explore the role of new technologies in supporting the current policing model.
Topics will include:
The applications of Body Worn Video (BWV) technology
The future-proofing of the police force
The importance of interoperability in enhancing collaboration across emergency services, industry and the supply chain
Vehicle Innovation
With the UK Government's commitment to reducing its carbon emissions by 2050, there will be the eventual phasing out of all petrol and diesel emergency fleets.
The 'Vehicle Innovation Theatre' will examine:
The growing role of electric, hybrid and decarbonised drivetrains
What lies ahead in launching an all new electric police fleet
Preparing for a net-zero highway
The Security and Safety Series
The organisers of this year's Emergency Services Show are also delighted to announce that it will be co-located with the Health and Safety Event, the Fire Safety Event, the Security Event, the National Cyber Security Show and the Facilities Event
Visitors will be able to speak with industry experts about a diverse range of topics including improving business continuity, enhanced fire safety practices, cyber protection and recovery and the latest products and services supporting health and safety.
Emergency Services Exhibition
More than 450 suppliers will showcase their new technologies at the Emergency Services Exhibition.
On show will be an extensive array of IT and communications equipment, training systems, vehicles, protective clothing and search and rescue equipment.
Visitors to Argon Electronics' stand (N21) will be able to view Argon's range of simulators for CBRNe and HazMat training including:
To learn more about how simulators and simulator training can aid your existing CBRNe and HazMat instruction programmes, please stop by our booth to view our products and speak with a member of the Argon Electronics team.
If you have something specific in mind that you would like to discuss with us then please feel free to get in touch to arrange a one to one meeting.
Plan your visit to the Emergency Services Show 2021
Venue: NEC Birmingham, North Ave, Marston Green, Birmingham, B40 1NT
Opening Times: 7 September - 09:00 to 17:30 8 September - 09:00 to 16.00
Registration: The event is free to attend. To register your place please click here.