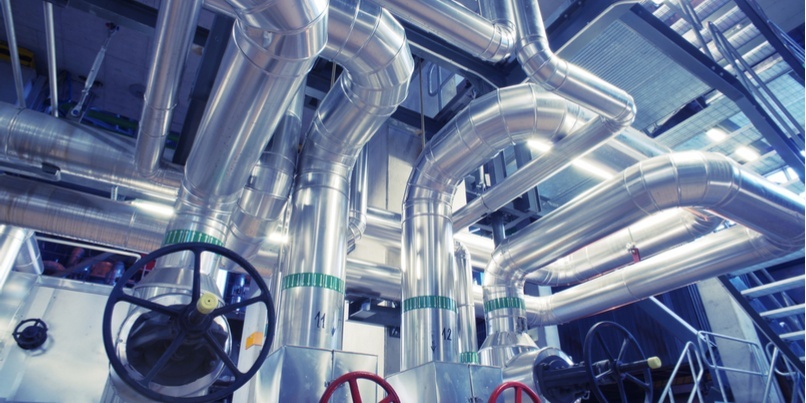 With the increase in intensive industry and manufacturing, the fire service and first responders are increasingly being called upon to handle chemical HazMat situations where there is risk of exposure to a wide range of hazardous substances.
Emergency response crews face two basic challenges when confronted with potentially dangerous industrial chemical incidents - they need to know how to operate their life-saving detection equipment and they need to use that equipment to ascertain that the air is suitable for normal unprotected breathing and safe from contaminants or represents an explosive atmosphere.
The complex issue of emergency preparedness has been recently highlighted by the US Chemical Safety Board (CSB), in their offering of a stark warning to the US chemical industry in the wake of the Arkema chemical fires in Crosby, Texas.
At a news conference in November 2017, the CSB highlighted the devastating consequences chemical incidents due to extreme weather events. In the case of the Arkema incident, several days of rainfall due to Hurricane Harvey resulted in unprecedented 6-foot floodwaters, the failure of the plant's electrical supply and the subsequent explosion of volatile organic peroxides.
The explosions caused a series of chemical fires that necessitated large-scale evacuation of homes and businesses within a 1.5 mile radius of the plant.
Investigations are still continuing into the exact nature of the fumes that incapacitated Crosby residents and first responders.
But meanwhile, a group of police and paramedics who fell ill at the scene are in the process of suing the owner of the Arkema plant for more than $1 million US, alleging that Arkema failed to sufficiently warn emergency crews of the dangers they faced in approaching the perimeter of the evacuation zone.
In a media statement, CSB Director Vanessa Allen Sutherland cautioned that the safety board's review of the Arkema fires "would have significant implications" and proffered a warning to the global chemical industry as a whole, to "reassess your worst-case scenario...and plan and plan again."
"No one has a crystal ball, but we don't want people to be lulled into a false sense that the plan they may have done two or three years ago is still going to be adequate," she said.
Life-like HazMat training solutions
The potentially devastating impact of industrial chemical accidents, such as that experienced in Crosby, highlights the importance for HazMat training instructors to devise training scenarios that provide trainees with as realistic an experience as possible.
One key to the success of these training exercises is the use of life-like detector equipment that replicates the readings and measurements that crews will encounter in live-incident situations.
While classroom-based training, simulated practice drills and "make-believe" hands-on scenarios involving written inject cards have traditionally offered a simple and lower-cost HazMat safety training solution, an app based simulation system, Plume-SIM SMART, is offering an innovative alternative.
PlumeSIM-SMART is a table-top and wide area field exercise training system that provides industrial organisations, emergency responders and emergency planning organisations with the means to practice and verify their hazardous material emergency response procedures.
While PlumeSIM-SMART is a simulation system rather than specific simulator, it makes specific use of an App based simulation of one of the key items of equipment used in chemical incidents, a MultiGas detector.
MultiGas detectors are standard items in use by industrial entities and the Fire Service in dealing with chemical incidents and are used to monitor a variety of toxic industrial chemicals based upon specific gas sensor types installed within the detector. The user can install different sensors – usually up to four or five simultaneously to tailor the detector to sense specific gases, depleted oxygen or an explosive atmosphere.
Presently the MultiGas simulator system has been implemented only as an App for use with PlumeSIM-SMART, however 2018 will see the release of an independent physical MultiGas training simulator which will offer even more flexible training options for HazMat safety training.
As the Arkema fires in Crosby have demonstrated, the increasing frequency and severity of extreme weather events has the potential to create complex HazMat challenges for the chemical industry and first response teams across the world.
As HazMat instructors continue to look for innovative new training solutions, realistic computer-generated simulator technology such as PlumeSIM-SMART is likely to have an increasingly significant role to play.