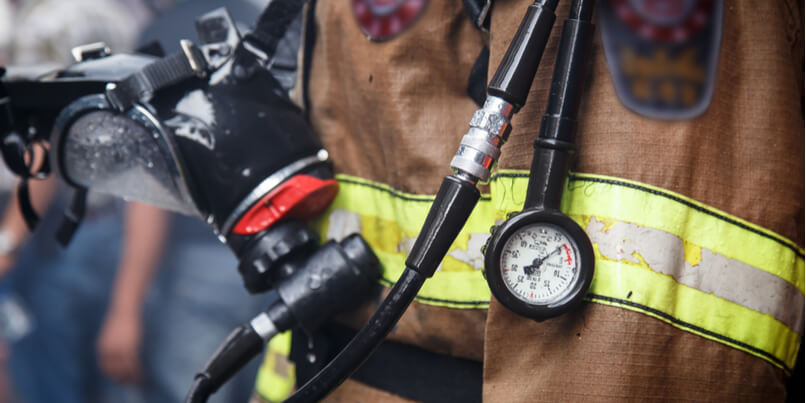 Training for chemical warfare agent (CWA) incidents relies on providing first response personnel with realistic, safe and flexible learning opportunities that accurately reflect the diverse variety of CW threats.
With the increasing frequency of CW incidents being carried out in civilian settings, there is recognition of the growing reliance on civil HazMat response teams to be able to confidently take the helm prior to specialist military units arriving on scene.
Are first responders equipped for CWA events?
The role of first responders, and how they collaborate with the military, was at the heart of a recent article published in the April 2018 edition of the CBRNe World magazine.
As its author, former Assistant Chief Constable and member of the Resilience Advisors Network, Chris Singer, explains: in the wake of the Novichok nerve agent attack in Salisbury, United Kingdom, there are some crucial lessons that can be learned.
In his article, Singer places particular emphasis on the crucial role that first responders play in managing the initial response to CW events in civilian settings.
And he raises some key questions - most specifically:
Is enough being done to protect the civil defence teams who may be tasked with CW response?

Are existing arrangements and training opportunities sufficient to manage a mass casualty event in the UK?

And do the personnel operating within civil authorities have (or require) access to the same capabilities as the military?
As Singer emphasizes, "It is critical to ensure that those providing first and specialist response to incidents are properly equipped and benefit from the best and latest training to keep them safe and enhance the effectiveness of response."
Lessons learned from Salisbury, UK
Events such as the nerve agent attack in Salisbury are a reminder of the need to prepare non-military personnel with the knowledge to be able to identify and contain a threat and to be able to carry out initial decontamination of themselves and those around them.
It's not uncommon for an initial incident response to be facilitated by fire personnel, for example, who may have access to only the most basic of self-contained breathing apparatus.
In many instances, it's only once the first response team has completed their initial assessment of the incident, and identified the presence of a CW threat, that specialist, and suitably equipped response teams will be summoned to the scene.
In the meantime there is the potential for a considerable delay, depending on how quickly those specialist units are able to arrive - which puts the burden of responsibility on first responders to be able to identify the threat, contain the area and keep people safe.
With the onus on civilian first responders, comes the necessity for appropriate CW training. And, as we have explored in previous blog posts, realism has a vital role to play successful learning outcomes.
Chemical warfare agent training using simulants
The dispersal of CWA simulants, while offering a higher degree of realism, can also be problematic to put into practice.
In most cases there will be the need to comply with environmental regulations that can limit or restrict the dispersal of chemical simulants.
Exercises that are designed to take place indoors can also present challenges, and especially in confined spaces where the small quantities that are permitted can restrict the effectiveness of the scenarios.
Many modern CW detectors have also been programmed with interference rejection which means they can often provide a limited response to chemical simulants.
CWA training using electronic simulator detectors
In contrast to the multiple challenges of simulant training, safe training systems that use electronic simulator detectors and electronic sources can take all of the headache out of training exercises -whilst also ensuring the highest levels of trainee safety.
Intelligent computer-based training tools provide CWA instructors with the ability to recreate all the realism of a live incident whilst removing all environmental and health and safety risk.
And perhaps most importantly, exercises using electronic simulators can be set up quickly (and repeated with ease) to ensure optimum student learning outcomes.
With the growing threat of CWA events in civilian settings, the reliance on the experience and expertise of civilian first response teams is only likely to increase.
The provision of realistic, hands-on training using electronic simulator detectors can play a key role in ensuring the safety of first responders, both in their training scenarios and in the context of live CW incidents.