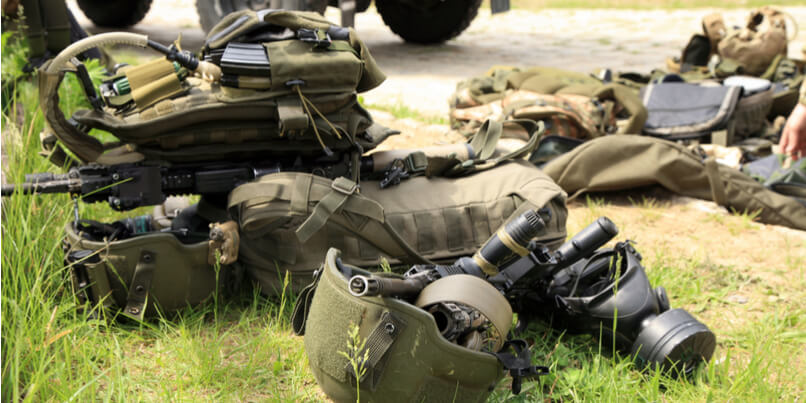 With the increasing prevalence of the use of chemical warfare agents (CWAs) in conflicts, the need for hands-on training in the use of detector equipment is even more crucial in ensuring that military personnel are able to respond quickly, safely and effectively to live incidents.
An ideal way to achieve operational readiness is to provide realistic training exercises that use detector simulators and software to demonstrate the nature, challenges and unpredictability of the threats and the environments that soldiers may be exposed to.
In his article 'How Simulation Can Enhance Battlefield Training', CBRN expert Tim Otter of Lutra Associates explores how the development of realistic detector systems has also radically changed the way in which the military use their personal protective equipment (PPE.)
Before the advent of reliable detection systems, he says, the only solution was to adopt a traditional "survive to operate" policy. And as Tim explains, with no means of detecting an airborne CBRN threat that could neither be seen nor touched, the use of respirators was typically the only viable way of staying safe.
An overriding issue however, was the extent to which the use of respirators, and other life-saving PPE, impacted both on operational efficiency and on personnel well-being.
While respirators remove the risk of airborne contamination, they also bring with them a host of physiological and psychological burdens that can detrimentally affect many aspects of task performance.
The effects of PPE on the operational efficiency of military personnel was explored in 2016 study that highlighted the link between the use of respirators and their impairment of respiratory efficiency, thermal equilibrium, vision and communication.
The study revealed two key principles that are especially relevant to respirator use in a military context: that personnel who wore respirators were not able to perform tasks for as long as those who worked without respirators; and that there was a high degree of wearer variability, with some personnel being able to tolerate the challenging conditions more easily than others.
Improved battlefield training
Such findings have also been borne out in Tim Otter's experience as an ex-army officer, CBRN trainer and defence and security consultant.
As he explains: "If you put a team in respirators, whether they be an infantry squad or a servicing team on an aircraft, the very fact that they have difficulty seeing and communicating means that they are reduced to about one tenth of their operational effectiveness."
What's more, he says, "military staff in full protective equipment can very quickly end up in hospital from heat injury rather than chemical, biological or radiological injury."
"It is therefore important to get people out of their respirators as early as possible and give them the confidence to trust that the detection equipment they are using will tell them when it is safe to take their respirators off."
A vital way to build this "trust" in equipment, Tim observes, is to provide opportunities for military personnel to train with detectors.
They can then understand not only how the equipment itself responds in real-life scenarios, but how the threat (be it in the form of vapour, droplets or dust) behaves within a specific environment.
New approaches to CBRN training
Training using detector equipment currently comprises three main methods:
Showing a trainee a model of the activity on a screen (which by its very nature removes the hands-on element of learning)
Training with either a real or a simulant agent (in many cases involving the use of Deep Heat which, in the volumes required, brings with it a raft of environmental safety considerations for instructors)
Creating a hands-on exercise that uses electronic simulators and software to replicate real-life conditions
As Tim explains, training with electronic detectors enables the instructor to exercise total control over the virtual agent.
Exercises can be carried out in real-time and, with no requirement for live or simulant agents, the risk of environmental impact or interference is completely removed.
The introduction of CBRN detector equipment has made a radical and demonstrable difference to military CBRN training, with trainees now being in a position where they can rely on their detectors and use their respirator equipment only when absolutely necessary.