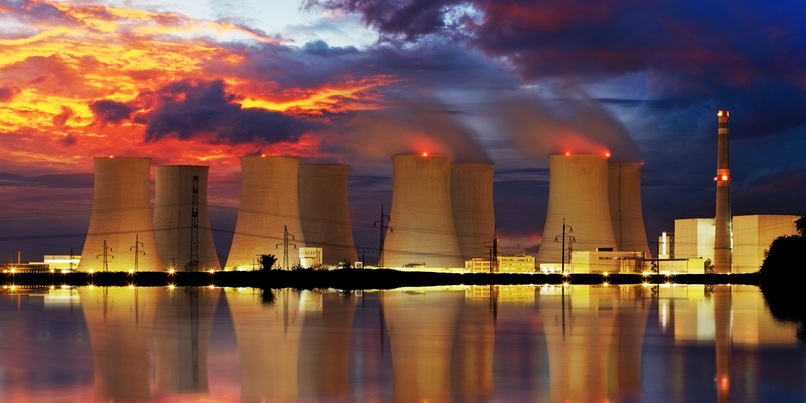 Improving radiation safety at nuclear power facilities remains a significant, ongoing concern for regulators, energy providers and the general public.
A report by radiation safety experts revealed that staff at a major UK nuclear facility did "not have the level if capability required to respond to nuclear emergencies effectively", a situation that "could have led to delays in responding to a nuclear emergency and a prolonged release of radioactive material off-site".
The report indicates that is necessary to enhance and improve training in radiological instrument use within the civil nuclear sector. To help achieve this, simulation systems are available that enable many of the obligatory training requirements to be carried out in highly realistic scenarios without the use of real radioactive sources and their associated expense and regulatory limitations.
Enhancing safety at nuclear power facilities
Establishing sustainable sources of energy is high on the agenda of the both the public and their elected representatives, and the nuclear industry is currently able to satisfy consumer demand to a greater degree than, say, wind power. Nevertheless, there remains a substantial resistance to nuclear energy based largely on a single issue: safety.
There is clearly a need to report the many measures that are being put in place to maximise safety and that includes preparations for dealing with an accident. Civil authorities are increasingly devoting time and budget to obtaining equipment and training personnel to deal with emergencies. There has also been an on-going technological advance in the detection systems that can be used. This in turn has generated an ever growing and increasingly critical need for comprehensive training, which may be best achieved by supplying personnel with simulation instruments.
For example, workers in nuclear power plants and research facilities need to constantly monitor their exposure to potentially harmful radiation. Thermo Scientific™ manufactures electronic personal dosimeters that monitor exposure to ionizing radiation in real time and emit both audible and visual alarms so that personnel can react quickly when an acceptable dose rate level is exceeded.
CBRNe training simulators can improve safety
To enable safe and efficient training in the use of these devices, training simulators have been developed, which replicate the user interface of the EPD-Mk2 detector. With these simulators, all standard and customer menus and settings are retained - users can copy and use batch files from real dosimeters. Simulated dose history can also be downloaded and analysed.
A major advantage of simulators is that they respond to safe electronic or liquid and powder simulant sources, removing the need to utilise real radioactive sources or materials with obvious benefits for employee safety. Today, advanced simulation technology is providing individual or integrated instrument training in nuclear power stations for dosimeters, spectrometers, survey and contamination meters.
Simulators enhance nuclear emergency response readiness
The use of radiological instruments in the civil nuclear sector extends beyond day-to-day dosimetry and personal protection issues to nuclear emergency response. A wide range of simulation systems are now available which can stage highly realistic scenarios without the use of real radioactive sources and their associated expense. As a result, many of the obligatory training requirements in civil nuclear facilities can be carried out at a significantly enhanced level of safety.
When safety reports reveal that nuclear facilities do not have the level of capability required to respond to emergencies effectively, risking delays in responding to an emergency, this highlights the stark need for thorough training of staff. Effective preparation and training is key to maximising safety in the event of a nuclear incident.
The frequency and quality of training is rising and is being increasingly supported with the use of innovative technology. Preparing for nuclear incidents will always be challenging but the availability of radioactive simulation tools ensures that the detection and subsequent response to a real life disaster will take place as quickly, efficiently and safely as possible.
By combining strong relationships with leading detector manufacturers, simulator manufacturers are enabling safe and cost-effective preparation for emergencies. An awareness of this is essential when considering the risks presented by nuclear energy. Radiation simulation systems not only enable affordable development of training processes but also deliver auditable recording for internal monitoring procedures and may even help encourage a more positive attitude to nuclear power.