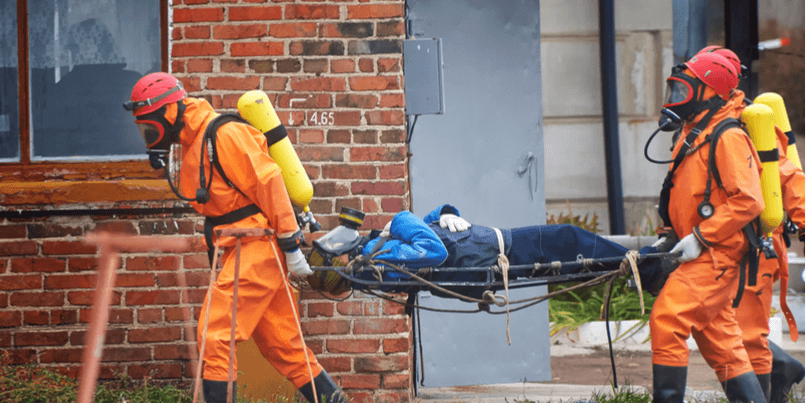 The increase in CBRNe-related incidents in recent years, has spurred a marked commitment to the development and enhancement of the United Kingdom's national CBRNe response capabilities.
As civil and military agencies strive to improve their response times and fine-tune their CBRNe training, attendance at events such as the CBRNe Summit Europe in April 2019 can provide an invaluable opportunity for further relationship-building, collaboration and research.
CBRNe Summit Europe 2019 is billed as the largest gathering of CBRNe professionals in Europe, and will bring together key officials from the UK, Northern Ireland, Spain, France, Italy, Bulgaria, Belgium, Czech Republic, Japan, North America and the Middle East.
Conference Topics
This year's conference will include sessions on:
The UK's CBRNe capabilities from both a military and a civil perspective - the UK emergency services are well equipped to respond to CBRNe threats and attacks. Attendees can learn first-hand how UK response teams have managed past incidents in major cities, including the Northern Care Alliance response to the Manchester Arena bombing.
NATO's CBRNe capabilities and the role of international cooperation - the proliferation of nuclear weaponry and weapons of mass destruction (WMD) is viewed as a major threat for national, regional and global security. NATO Allies seek to stem the accumulation of WMDs through an active programme of arms control and disarmament and through the conducting of training exercises that test CBRNe interoperability.
Consequence management of asymmetrical threats - Bobby Baker, Senior Training Specialist at the Counter Terrorism Division of the US Department of Energy will speak on how asymmetric threats (eg irregular warfare, counterinsurgency and terrorism) are impacting the CBRNe landscape.
Medical countermeasures to chemical and biological attacks - to date terrorist attacks in Europe have largely utilised conventional weapons, which means medical staff have been able to respond with conventional medicine and medical practices. But with the constantly evolving use of CBRNe materials, there is the increased risk of terrorist incidents that involve chemical or biological threats. Professor Robert Chilcott, Head of Toxicology at the University of Hertfordshire, will discuss mass-casualty decontamination from a UK perspective.
The use of robotics within the hot-zone - Rapid advances in technology are revolutionising the roles of robotic systems in CBRNe, disaster relief, search and rescue (SAR) and salvage operations. The first reported use of SAR robots dates back to the Twin Tower terrorist attacks in 2001 when robots were used to explore the wreckage beneath the collapsed towers of the World Trade Centre. And more recently robots have been used to survey the damage and assist the clean up of the Fukushima Daiichi nuclear power plant in Japan.
Argon CBRNe training systems
Argon Electronics will be exhibiting a range of innovative CBRNe simulator training systems that support training in contamination avoidance, monitoring and control, reconnaissance and search and survey training.
A range of training systems will be available to view, including simulators for the Smiths LCD3.2e and LCD3.3, Proengin AP4C, Mirion / Canberra RDS100 / PDR77, RDS200 and Thermo FH40G and EPD Mk2.
Argon's instrumented CBRN training system PlumeSIM is currently in use by a wide variety of leading training facilities worldwide and will be demonstrated live at the event. The App based system PlumeSIM-SMART will also be on display.
If you have any questions at all regarding radiation or chemical hazard detection training using simulators then please stop by our booth during the exhibition. If you would like to pre-book a time to meet with a member of the Argon team then please get in touch.
Plan your visit to CBRNe Summit Europe 2019
When: 9th to 11th April 2019
Where: Jury's Inn Hotel, 245 Broad Street, Birmingham, B1 2HQ, UK
Exhibition Opening Hours: Tuesday 9th April, 08.30 - 17.20; Wednesday 10th April, 08.30 - 17.20; Thursday 11th April, 09.00 - 13.00.