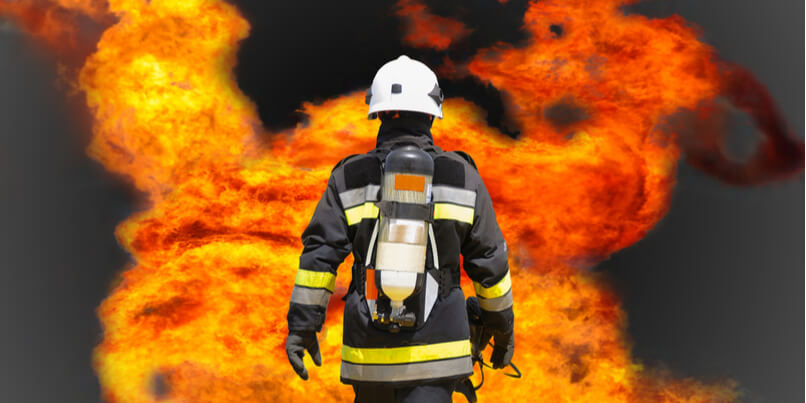 From transport companies to military bases, industrial units and medical facilities, the handling of hazardous materials (HazMat) requires strict regulatory compliance to ensure there is no risk to public safety.
Crucially too, effective response to any hazardous substance release relies on the expertise and training of highly trained hazmat response teams, whether they be first responders or military crews.
Materials that are classed as hazardous are wide-ranging - including in-organic chemicals (such as chlorine, ammonia and hydrogen fluoride;) toxic gases that can be inhaled (such as carbon monoxide, nitrogen, argon, oxygen or hydrogen;) explosives; flammable liquids and solids; organic peroxides; toxic, infectious and corrosive substances and radioactive materials.
In the US, the federal government receives an average of twelve reports of hazardous substance incidents every day.
More often than not, these incidents are discovered and reported by the company or individual responsible for the release, which means that the nature and severity of the hazardous material risk is clear from the outset.
In other cases however, the hazmat risk may not become apparent until local law enforcement, first responders or military support units arrive on scene.
In an incident in Cranston, Rhode Island, in January 2018 for example, twelve firefighters were hospitalised for suspected cyanide poisoning after attending a chemical fire at an industrial facility that specialises in metal finishing and cleaning products.
The firefighters were not aware of the chemical risk when they first arrived on scene, however it was later discovered that twenty five different types of chemical were being stored in the building, including cyanide and sulfuric acid.
As the Cranston industrial facility incident highlights, it's crucial that first responders are able to confidently identify and safely contain any unexpected hazmat threat that they may encounter.
An obvious solution is the use of hands-on training scenarios that replicate real-life conditions. However, the challenge for hazmat safety instructors is to be able to create these realistic training scenarios in a way that avoids the risk of release of hazardous agents into the environment.
Hazmat safety training methods
Traditional hazmat safety training methods have often comprised using classroom or field-based exercises – typically with small quantities of live materials or check sources - which trainees then locate using conventional detection instruments.
These methods, however, have a number of disadvantages. Using real detectors in training exercises requires taking them out of service for decontamination and maintenance - and in some cases can even cause damage to expensive equipment. The use of live check sources, even in limited quantities, can also present considerable risk to trainees as well as requiring compliance with health and safety regulations.
At the other end of the scale, the use of printed signs around the training area, while an inexpensive training method, does little in practice to help trainees understand the correct use of detection equipment and to enable them to determine the best methods of interpreting readings under different operating conditions.
Hazmat safety training using simulators
An alternative to the more traditional methods of chemical incident training is to use an intelligent computer based simulation tool, such as the software-based PlumeSIM-SMART system - the latest version of which has been specially designed for use in a wide range of industrial scenarios, including the release of radiological, chemical and petrochemical gases, vapours and agents.
PlumeSIM-SMART runs on a standard laptop that connects wirelessly to one or more handheld smart devices or mobiles (SMART-SIM,) enabling students to work in a designated training location which can be up to 2,500km in area, and to simulate real-life detection instruments.
The system means an instructor to create, run and optimise each training exercise from a central point, and provides them with the ability to influence the readings that their students obtain across the training area throughout each phase of the exercise.
Each student is able to see a customised display on their SMART-SIM, which automatically updates, in real time, to reflect their individual movement and location and the effect of changing wind and weather conditions.
The route and actions taken by each student are also automatically logged, which allows the instructor to review the choice of survey route, the time taken, the information collected and the decisions made.
Computer-based simulation tools such as PlumeSIM-SMART offer an extremely effective extension to existing safety management programmes by providing a realistic dimension to training scenarios that ensures trainees are confident, and competent, in responding to a wide range of potential hazmat threats.