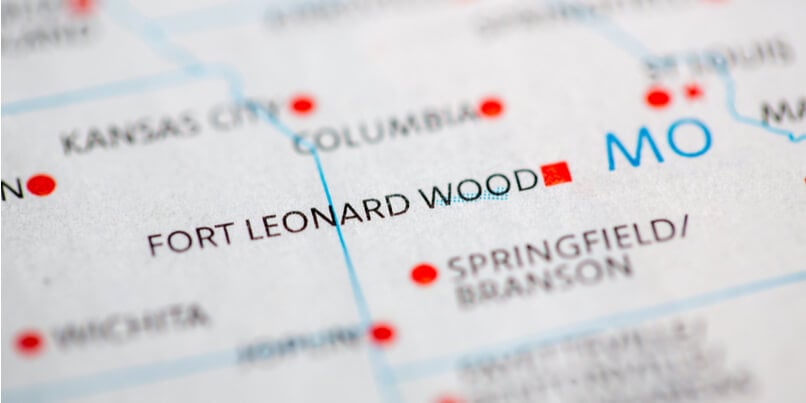 Argon's award-winning instrumented CBRNe exercise systems PlumeSim and PlumeSIM-SMART will be among the array of innovative technologies available to see live in action at the fifth annual CBRN Exhibition in Fort Leonard Wood, Missouri, this June.
Visitors will also be able to view Argon's range of simulators for the Smiths Detection M4 JCAD and M4A1 JCAD chemical agent detectors - as well as a selection of simulation probes for the Canberra/Mirion AN/PDR-77, AN/VDR-2 and RDS100 radiation detection systems.
The 2018 CBRN Exhibition presents an invaluable opportunity to 'look under the hood' of some of the the latest technologies in CBRNe - from the newest developments in radiation and explosive detection; to biological identification; chemical warfare agents; medical countermeasures and nuclear defence.
The event is organized by the Chemical Corps Regimental Association (CCRA)and is regarded by many as the premier international gathering of CBRNe, WMD, inter-agency, inter-governamental, multi-national, academic and industry professionals.
It will take place over two days, June 26th to 27th 2018, and will coincide with the week of the CBRN Senior Executive Leader's Symposium (an invitation only event which is hosted by the United States Army CBRN School.)
The exhibition's venue, Fort Leonard Wood, is the training headquarters for the US Army Military Police School, the US Army CBRN School and the US Army Engineer School and is responsible for the training of just under 90,000 military and civilians every year.
Emergency preparedness is recognized as a top priority for instructors who may be working within CBRNe schools or dedicated military training centers.
According to the exhibition's organizers, the aim of the event is to: "...leverage the CBRN community to provide the best support possible to current operations and soldiers, as well as to engage CBRN strategic thinkers of today and discuss preparations for our next set of challenges."
Innovative

CBRN Training Solutions
PlumeSIM
The PlumeSIM system is a wide-area instrumented training tool that provides management of chemical and radiological simulators in response to a wide variety of user defined threats.
Scenarios take place in real time and allow the training of multiple personnel within a single exercise.
Instructors also have the option to pre-select the parameters of the simulation instruments which means they can create customized training experiences that replicate the conditions of real-life incidents - from the type of threat being simulated, to the release and delivery of single and multiple sources and the ability to allow for a full range of environmental conditions.
Specific exercise parameters can be easily saved to enable the repetition of defined scenarios. The inclusion of After Action Review (AAR) means that instructors can assess their trainee's decisions throughout the exercise and feed this information back to their students at the conclusion of the session.
Exercise results can also be forwarded on to a moderator for further assessment and validation.
PlumeSIM-SMART
The app-based training system PlumeSIM-SMART provides CBRNe instructors with the capability to deliver realistic, practical and engaging exercises incorporating Chemical Warfare Agent (CWA), Hazardous Material (HazMat), radioactive and gaseous releases.
The system supports: tabletop and large Field exercises (up to 2,500 square Km); multiple survey teams and simulators; GIS mapping and the use of "home made" maps for sensitive missions; off-site response plan verification; and a wide variety of simulated detection instruments.
PlumeSIM-SMART also offers powerful AAR which enables instructors to review the entire exercise or any specific element, with the option to analyze survey routes, personal dose management, time taken and the information collected
Argon's PlumeSIM and PlumeSIM-Smart systems are both currently used in a variety of US armed force locations, including Fort Leonard Wood.
Both systems will be available to view and experience during the CBRN Exhibition, with an Argon expert on hand to provide any additional information or advice.
Planning your visit to the CBRN Exhibition
Location: Nutter Field House, Fort Leonard Wood, Missouri, 65473
Entry: Please note that all visitors will need a form of government issued identification to gain access to Fort Leonard Wood. All foreign visitors will be issued with a temporary visitor's pass upon proof of identity.
Opening Hours: Tuesday June 26th - 9.00am to 7.00pm; Wednesday June 27th - 9.00am to 3.00pm
If you're planning on attending the exhibition then please stop by Argon's display stand to speak in person about any of your CBRN exercise needs.
And if you have more specific queries that you would like to discuss in detail, there is also the opportunity to arrange a one-to-one meeting with a member of our team.