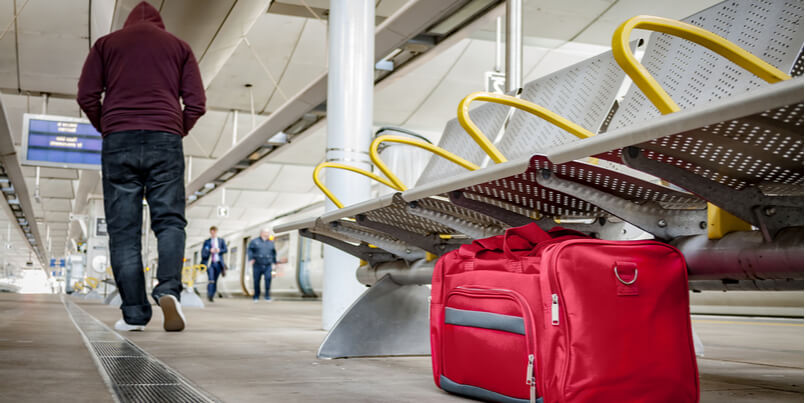 While the controlled use of radiological and nuclear materials continues to benefit society in a multitude of ways, the risk of these materials being used in the carrying out of terrorist or other criminal acts remains a substantial global concern.
Law enforcement agencies worldwide are committed to supporting prevention, preparedness and response activities that can be used to counter the effects of chemical, biological, radiological, nuclear and explosive (CBRNe) terrorism.
But although the challenge of CBRNe threats remains very much a global issue, there is also recognition of the different ways in which each region can potentially be impacted.
Additionally, there can often be the need for a tailored strategic response that meets the specific requirements of each individual region.
Global threat study focuses on CBRNe materials
As part of its support of the detection, prevention and response to acts of radiological terrorism, INTERPOL employs a multi-agency approach that encourages the sharing of information, the building of relationships and the development of joint agency response plans.
In November 2020, the International Criminal Police Organisation (INTERPOL) together with the United Nations Counter-Terrorism Centre (UNCCT) announced the launch of a new five-year global threat study that aims to address the actions of non-state actors and their access to (and use of) CBRNe materials.
The study will bring together the knowledge and expertise of international law enforcement agencies and these resources will then be used to develop strategic threat assessments that can be tailored and applied at regional level.
"While the terrorist threat is global, it impacts regions differently," INTERPOL's Executive Director of Police Services Stephen Kavanagh commented.
"By providing law enforcement expertise in these threat reports we can focus policy decisions and action at the United Nations, and among member countries, in the areas most pressing to our global law enforcement community."
The United Nations Under-Secretary-General for Counter Terrorism and Executive Director of UNCCT, Vladimir Voronkov, added:
"This is a testament to the strong commitment of our institutions to work together in the fight against terrorism," he said.
"While terrorism continues to pose a threat to the whole world, CBRNe terrorism is of particular concern for Member States and the international community.
"We must remain vigilant as any possibility of terrorists accessing and using CBRNe weapons and materials poses a serious threat to international peace and security."
Increasing the proficiency of radiological response
As global law enforcement seeks out new and better ways to enhance its radiological preparedness and response, the provision of realistic radiological training is also likely to have an increasingly significant part to play.
In particular, there is the need to provide a robust and rigorous training environment in which trainees are exposed to the challenges and the complexities of radiological incidents.
Ensuring that responders are confident in handling their actual radiological detection instrumentation is a key factor - and it is this objective that has provided the impetus for a collaboration between simulator detector manufacturer Argon Electronics UK and the renowned US Lawrence Livermore National Laboratory (LLNL).
Lifelike radiation exercise capability with RaFTS
The Radiation Field Training Simulator (RaFTS) has set out to bridge the gap between simulation and reality within the context of radiation by providing a way for instructors to incorporate the use of suitably adapted actual detector equipment within their radiological training scenarios.
The initial stages of the RaFTS project have focused on the integration of RaFTS technology within radiological detection systems - namely the ORTEC Detective X HPGe radioisotope identification device (RIID) and the TerraTracker Mobile Adaptable Radiation Area Monitor (ARAM).
Now however, there is also the opportunity to extend the RaFTS capability across an even wider range of CBRNe detector systems.
As RaFTS now enters the commercialisation phase of its development, Argon Electronics is actively seeking out expressions of interest from detector manufacturers who would like to harness the capabilities of the RaFTS technology within their existing detector product ranges.
The malicious use of CBRNe weapons and materials poses a substantial risk to human safety, the environment and global security.
CBRNe prevention, detection and preparedness are vital priorities for global law enforcement.
With the addition of ground-breaking initiatives such as RaFTS there is now the opportunity to substantially raise the bar of emergency response not just within the context of radiological safety but across the entire range of CBRNe threats.