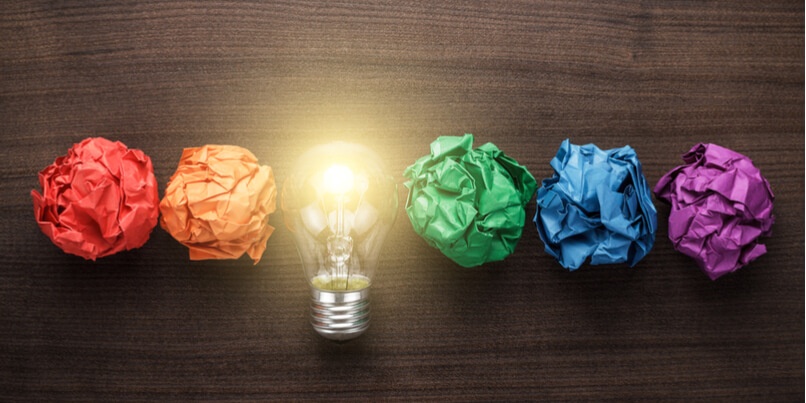 Ensuring the operational readiness of the military and first response teams to handle any potential Hazardous Materials (HazMat) or Chemical, Biological, Radiological, Nuclear, Explosive (CBRNe) event continues to be a complex and exciting challenge for HazMat and CBRNe trainers.
In this final blog for 2017 we provide a roundup of news, innovations and developments in the world of CBRNe and HazMat training over the past year.
April 2017
The latest version of a mobile app for first responders that provides accurate and timely data about rail cars carrying hazardous materials was announced in the US in April 2017.
AskRail 3.3 combines response planning and emergency training and is designed to supplement the flow of information between railroads and first responders throughout the 140,000 mile US freight-rail network.
The app is available (in both English and French) to any certified and qualified first responder in the US, Canada and Mexico. It is downloadable in a simple three-step process from Apple's App Store and Google Play.
May 2017
Researchers at Pacific Northwest National Laboratory (PNNL) completed an evaluation of nearly three dozen biodetection products in May this year, performing more than 5000 tests to assess biothreat agents such as anthrax and ricin.
The PNNL findings are anticipated to be pivotal in guiding first responder organisations in their procurement of field biodetection equipment and in improving their understanding of the potential limitations of any product.
David Ladd, Director (Retired) of HazMat response for Massachusetts commented: "Independent testing of field biological detection and analysis equipment has been a major hole in our national bioterrorism response capability and strategy.
"Validated performance capabilities of this equipment allow us to move forward in building a capability by purchasing and deploying devices that gain acceptance by other stakeholders in the bioterrorism response community," he said
July 2017
Argon Electronics announced its accreditation this July to the latest International Standards Organisation (ISO) 2015 standards - ISO 14001:2015 and ISO 9001:2015.
The ISO defines parameters for compliance, with the highest standards of quality, environmental responsibility, and other characteristics of world-class organisations' operations across their materials, products, processes, and services.
"Argon's quality team spent the last nine months guiding the organisation to achieve all of ISO's certification requirements," said Steven Pike, Managing Director of Argon.
Changes to the ISO standards include an increased focus on continuous improvement based upon risk assessment and mitigation, which helps ensure a more integrated focus on improving the end-user customer experience.
Leadership and management commitment are also areas of increased focus in the new ISO standards, which emphasise value for both the company and its customers.
October 2017
A US$708,000 grant from the US Department of Transportation (DOT) was announced in October 2017, which will make Hazardous Materials Instructor Training available at no cost in a dozen states across the US.
The training will be conducted by the Texas A&M Engineering Extension Service (TEEX) to help reduce incidents involving undeclared hazardous materials being transported by highway, rail, water and air.
TEEX plans to offer 48 classes over the next 12 months, with a focus on cities that are adjacent to major interstate shipping highways and trucking hubs. Trainees will be provided with information to help them develop a systematic training program and to ensure their employees are familiar with the general provisions of the hazardous materials regulations.
November 2017
The capability for chemical hazard training simulators to be able to support multiple languages came under the spotlight in November 2017, with the announcement of a ground-breaking collaboration between Argon Electronics and Smiths Detection.
Smiths Detection sought Argon's assistance in helping them to adapt their LCD series detector family to function in the Arabic language - a not insignificant challenge given the complex engineering cycles involved in the development of the operational equipment.
Argon were able to implement the Arabic language support within just a few weeks, as Argon's Managing Director, Steven Pike, explains: "This was a very interesting project which the Argon engineering team particularly enjoyed. There is significant scope for simulators to be used for the ergonomic and human factors evaluation of detector use."
He added, "customers are able to exercise all aspects of the product enabling both the detector manufacturer and the users to fully experience how the equipment may be operated and refine the human interface to optimise the end product".
December 2017
Cyber security specialist FireEye identified the malware TRITON as the means used to launch a cyber attack on Schneider Electric's Triconex Safety Instrumented System (SIS) controllers.
TRITON is one of a small group of publicly identified software families that have been designed to target critical infrastructure such as the industrial control systems used in oil and gas facilities.
The, as yet unidentified, attacker gained access to an SIS workstation and deployed the malware to reprogramme the SIS controllers, resulting in automatic shutdown of the industrial process.
Schneider Electric confirmed that it was investigating the incident: "We are working closely with our customer, independent cybersecurity organizations and ICS-CERT to investigate and mitigate the risks of this type of attack," a company spokesperson said.
The spokesperson added: "It is important to note that in this instance the Triconex system responded appropriately, safely shutting down plant operations (and that) no harm was incurred."