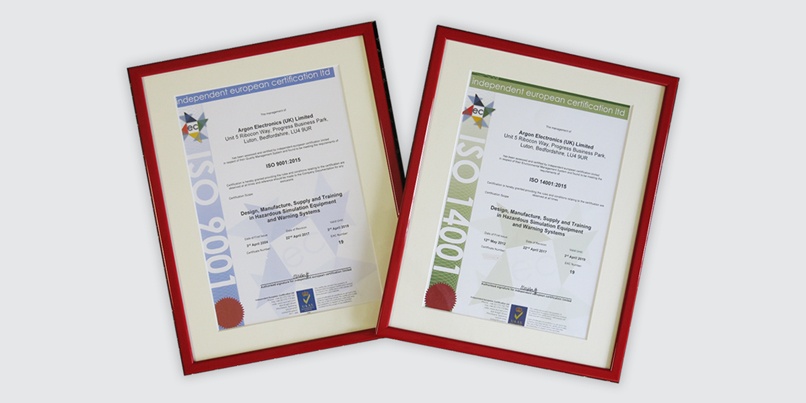 Argon Electronics, a world leader in the development and manufacture of CBRNe and hazardous material detector training simulators and systems, today announced that it has been accredited to the sustainable, environmentally responsible ISO 14001:2015 standard as well as the new ISO 9001:2015 quality management standard.
ISO (International Standards Organization) defines parameters for compliance with the highest standards of quality, environmental responsibility, and other characteristics of world-class organisations' operations across their materials, products, processes, and services.
In late 2016 Argon made the strategic decision to upgrade its certified ISO 9001:2008 Quality Management System and its ISO 14001:2004 Environmental Management System to the latest ISO 2015 standards.
"Argon's quality team spent the last nine months guiding the organisation to achieve all of ISO's certification requirements," said Steven Pike, Argon Electronics' Managing Director. "After thorough review of our quality and environmental management systems, our auditors concluded that Argon's systems met all of the updated requirements and certified our organisation to the new ISO 9001:2015 and ISO 14001:2015 standards."
Changes to the ISO standards include an increased focus on continuous improvement based upon risk assesment and mitigation, which helps ensure a more integrated focus on improving Argon's end-user customer experience. Leadership and management commitment are also areas of increased focus in the new ISO standards, which emphasise value for both the company and its customers.