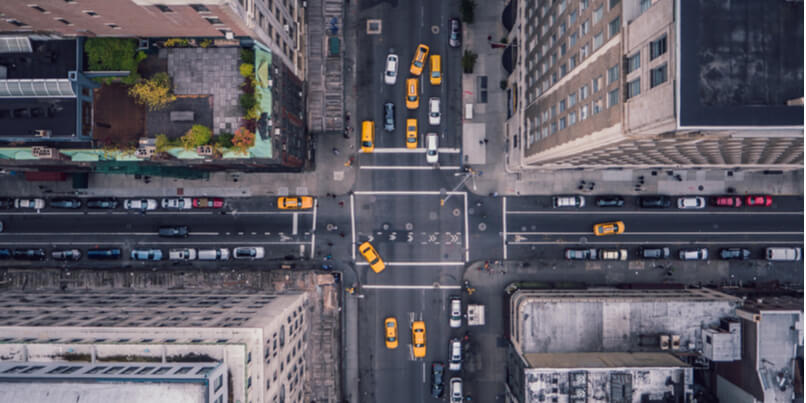 The New York City Fire Department's dedicated HazMat unit, HazMat Company 1, is responsible for attending a vast array of major emergencies, hazardous materials incidents and terrorism-related disasters citywide.
Supporting the team in their efforts is a select group of FDNY EMS units known as Hazardous Material Tactical Units, whose members are trained to provide emergency medical care and decontamination within hazardous environments.
In a recent Homeland Defense and Information Analysis Centre (HDIAC) podcast, CBRNe Defense expert Kerry O'Connell talked with HazMat specialist George Baade about the role that electronic detection tools currently play in aiding the response efforts of HazMat Co. 1.
As Baade explained, the vast majority of the incidents that the unit is called on to attend involve the accidental release of hydrocarbons (vehicle fires, industrial accidents etc), however there are also situations where there is a potential chemical or radiological threat.
The challenges of HazMat response
One of the most challenging aspects of emergency response lies in dealing with "the unknowns," he said.
"More often than not, this means starting from a position of we don't know anything about what we're going to until we get there."
Whenever the nature of the threat is uncertain, having access to a broad array of detection tools is crucial, and as a trained mechanical engineer Baade is an especially keen proponent of having access to the right equipment for the job.
"We have two fire trucks that we take with us wherever we go and that are loaded with tools," he said.
"If you have the right tools you can accomplish pretty much anything."
But one particular challenge, Baade explained, is ensuring that personnel stay on top of the core techniques required.
"Having (the equipment) there, even if it's something that you might use only once in ten years, it's still critical to make sure it's functional, that you know where it is and that your guys are taught to use it."
Training is also hugely important in encouraging personnel to explore the "what ifs" of HazMat response
A core skill for the unit, said Baad, is "keeping their minds focused on all of the possibilities."
"How can we outthink what the bad guys are gonna do?"
"It's hard and it's constant. Everything, from New Year's Eve to the 4th of July, to the US Open - wherever something is going on there's a contingent making sure it goes off without a hitch and that everybody is protected."
HazMat training for real-life
As the nature and scope of HazMat related incidents continues to evolve within urban environments, specialist teams such as HazMat Co. 1 play a vital role in keeping the community and infrastructure safe from harm.
The points that Baade raises in the HDIAC podcast will no doubt resonate for many instructors currently working within the field of HazMat training.
As we have explored in previous blog posts, providing trainees with the opportunity to learn hands-on is a significant factor in building confidence and capability in the use of detector equipment. And the more realistic and interactive that this training can be, the better.
A common challenge though is being able to devise and deliver HazMat realistic training scenarios in a way that is safe, consistent and cost-effective - and without the use of hazardous radiological or chemical sources.
By introducing the use of electronic simulators into the HazMat training environment, there is the opportunity for trainees to experience all the feel and functionality of their real detectors, but while training against completely safe simulated threats.
With the use of chemical hazard detection simulators, for example, personnel can access an effective and highly interactive tool in training against chemical threats.
By replacing actual chemicals with safe electronic sources, there is also no longer the concern of harming the environment, saturating the training area or causing any health or safety risk to students or their instructors.
Simulator-based training can also be conducted in any location so HazMat teams can safely and confidently train in any environment including public buildings and densely populated areas.
If you are interested to learn how training with simulators can be seamlessly integrated within your own existing programmes of HazMat instruction, please contact a member of the Argon team to arrange a live online product demonstration with a member of our team.