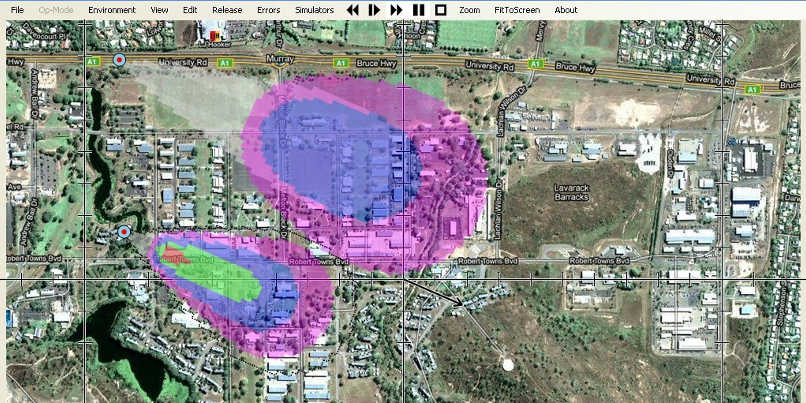 A 2014 paper detailing the EU's approach to the detection and mitigation of CBRN (chemical, biological, radiological, and nuclear) risks is unequivocal that there is work to do if we are to maximise protection for the public against the CBRN threat.
The paper begins, "The EU, its Member States and other key partners have undertaken numerous activities to improve the ability to prevent CBRN and explosives incidents and protect citizens, institutions and infrastructure against such incidents." However, it goes on to say that, "More needs to be done…" and that the EU, "aims to bring about progress in the area of detection of CBRN threats, and put effective measures in place for detecting and mitigating these threats and risks."
One reason why more needs to be done is that traditional methods of response training have fallen some way short of replicating real-life situations. Creating the most realistic exercises for emergency service personnel to learn how to deal with call outs involving toxic chemicals and/or radiological materials, without actually releasing such substances into the environment, is an issue that has been a perennial problem. Increasingly, the solution has been to use electronic simulation equipment, which now takes the training terms 'realistic' and 'challenging' to a new level.
Modern CBRN response training
Highly challenging CBRN simulation exercises using state-of-the-art simulation equipment are now able to take place. Police and fire fighters can safely simulate the release of chemical and radiological hazards, and, equipped with simulators in place of the real detectors, participants are able to realistically carry out their roles.
These detector simulators respond to electronic simulation sources that represent chemical vapours, toxic industrial substances or false positives, enabling trainers to run realistic exercises without risk of harm or damage to personnel, their equipment, or the environment.
To further enhance their response readiness, instructors are able to manage the hands-on detection instrument training of multiple personnel using virtual / table top CBRN / HazMat training simulation systems. These systems provide enhanced flexibility and ease-of-use in field exercises and classroom training for counter terrorism, HazMat or nuclear incidents by allowing instructors to select the parameters for the activation of detector simulators.
The best virtual/table top simulation systems allow multiple trainees to be managed and monitored from a computer at a central location. The software enables users to plan exercises on a Personal Computer or laptop without additional system hardware, offering a portable simulation system with easy-to-use menus that can be swiftly set up and used to create a diverse variety of virtual emergency scenarios.
CBRN scenario setting with virtual / table top solutions
Instructors are able to plan scenarios that involve either single or multiple releases of hazardous materials and to define a series of release characteristics, such as duration, persistence and deposition, for an extensive choice of substances. The instructor setting the CBRN training exercise can even define the environmental conditions that would affect the movement and/or state of the virtual plume during the timespan of the operation.
Thus, in only a matter of minutes, a complex training exercise rich with variables can be set up, that will truly challenge the trainees to think and act as they would in a real life situation.
In addition to their flexibility and ease-of-use, modular virtual/table top systems are also cost-effective for end-users, since the number of simulation tools used can be expanded as and when budgets permit. And, because the simulators can be used independently of the virtual / table top system there is no redundancy of equipment.
These new techonologies mean that greater security on local, national and global scale is now much closer, with detection and mitigation available on a more regular, achieveable and practical level.