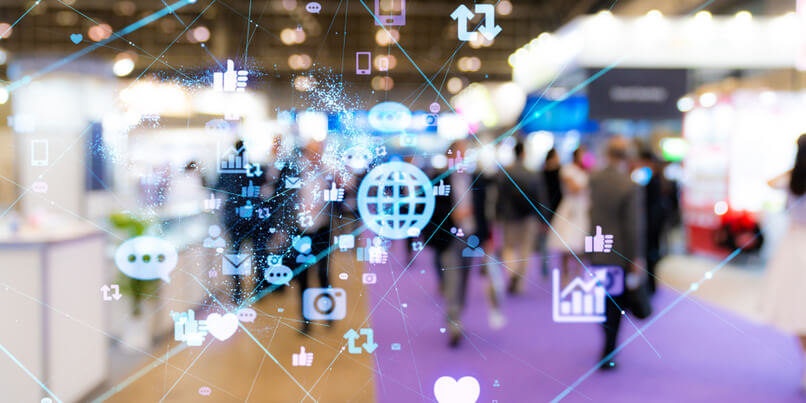 The annual CBRNe Convergence conference and exhibition has long been a popular fixture in the CBRNe and HazMat event calendar for industry professionals looking to connect, expand their knowledge and extend their market reach.
But as the impacts of the COVID-19 pandemic have continued to reverberate throughout the world, it was clear that if this year's event was to go ahead it would need to be able to do so in an adaptive, resourceful and agile way.
With that challenge in mind, the organisers have announced that CBRNe Convergence 2020 will be taking its first steps into the virtual realm with 'Bitesize Boston', a four-day programme of online events scheduled to run between December 1st and December 4th, 2020.
CBRNe Convergence speaker programme
This year's new-look digital event looks set to offer a distinctive and memorable experience for conference attendees, speakers and exhibitors.
Firstly, there is the news that CBRNe Convergence will be completely free to attend, subject to attendees passing security clearance.
In addition, the shift to an online format has enabled the organisers to bring together a wealth of subject matter experts from throughout the world.
Thirty-nine guest speakers are currently scheduled to give live presentations that will cover a diverse array of CBRNe-related topics - including the management of infectious disease outbreaks, counter-WMD deterrence operations, HazMat response to serious incidents, the evolution of PPE, first responder training challenges and bioterrorism preparedness.
Among those confirmed in the speaker lineup is U.S. bio statistician and epidemiologist Professor Martin Kulldorff who is acclaimed for his research into the development of new disease surveillance methods for vaccine safety as well as for his work in the early detection and monitoring of infectious disease outbreaks.
Cris Aguirre from HazMat training company Federal Resources will give a presentation on the lessons learned from having run more than 10,000 HazMat missions, including the red, yellow and green light system, the importance of proper training equipment and the risks of complacency.
Other CBRNe and HazMat industry experts also scheduled to present include:
Samantha Sonnett - lead instructor with the New York Police Department's Chemical, Ordinance, Biological and Radiological Awareness (COBRA) Unit and an advocate for the expansion of CBRNe programmes within U.S police departments
Al Mauroni - Director of the U.S. Air Force Centre for Strategic Deterrence Studies at Air University Maxwell Air Force Base who will talk on U.S, biopreparedness
Vanessa Eddy - Senior BioDefence Advisor for the Office of the Assistant Secretary of Defence who will speak about DoD disaster preparedness and the first responder community
Dr Tomoya Saito - Director of the Department of Health Crisis Management, Japanese National Institute of Public Health and a member of Japan's COVID-19 Response Task Force
Nick Spence - NARU Compliance Advisor who will share his experiences of the NHS ambulance service response to the 2018 Salisbury nerve agent attacks and the lessons learned
Zachary Crossen - from the Boston Police Department and Special Operations Division HazMat Unit who will speak on the HazMat response to serious incidents including the Boston Marathon bombing
Dr Christina Baxter - CEO of Emergency Response TIPS and former CBRNe Programme Manager for the U.S. Department of Defence's Combating Terrorism Technical Support Office who will discuss the tactics and techniques necessary to optimise response against evolving CBRNe threats
CBRNe Convergence virtual exhibition
This year's physical exhibition is to be replaced with the creation of virtual exhibition booths where attendees will be able to network with vendors and view the newest technologies designed to aid CBRNe protection and detection.
Argon Electronics is looking forward to the opportunity to meet with CBRNe industry colleagues and to showcase its range of simulation training system offerings.
This year has been an especially exciting one for Argon, bringing with it the announcement of the exclusive commercialisation agreement of the Radiation Field Training Simulator (RaFTS), the securing of a contract with the Edwin R Bradley Radiological Laboratory and the release of the MultiGAS-SIM.
A range of Argon's innovative simulation training systems will be on show throughout the exhibition including simulators for the Smiths LCD3.2e and LCD3.3 chemical agent detectors, the Mirion / Canberra RDS100 probe and ADM300AV1B meter, the Ludlum PDR77 probe and the Mirion / Canberra UDR13/14.
Visitors are also invited to register for one of Argon's live virtual product demonstrations which will be taking place each day at 1:00 EST.