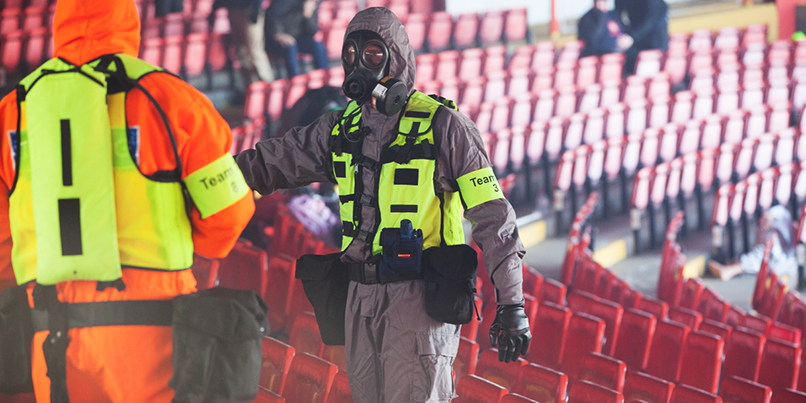 With the World Cup fast approaching, it has become a race against time for Brazil to have all the stadia and infrastructure ready for when the first match kicks-off on June 12th.
Although the competition itself is sure to be a momentous event, the emergency services will have to be prepared for every eventuality, from crowd trouble to terrorist attacks.Just like the players about to embark on their sporting journey, it's the hard yards put in during training exercises that ensure success for emergency crews and first responders. Most importantly, it's through training that is as realistic as possible that front line personnel become truly effective.
We've had considerable experience in this area, working with both first responders and defence organisations to deliver realistic CBRN simulation training in many different scenarios. For example, we've recently helped the UK's Avon and Somerset Police at a training exercise at Ashton Gate, the stadium used by Bristol City FC. You can read all about it here.
Global events such as the World Cup in Brazil, or Rugby World Cup in England next year, always receive considerable scrutiny for security preparations. It's by providing extensive and realistic training, using advanced simulation equipment and procedures that we can ensure it's only on the pitch where penalties are paid.