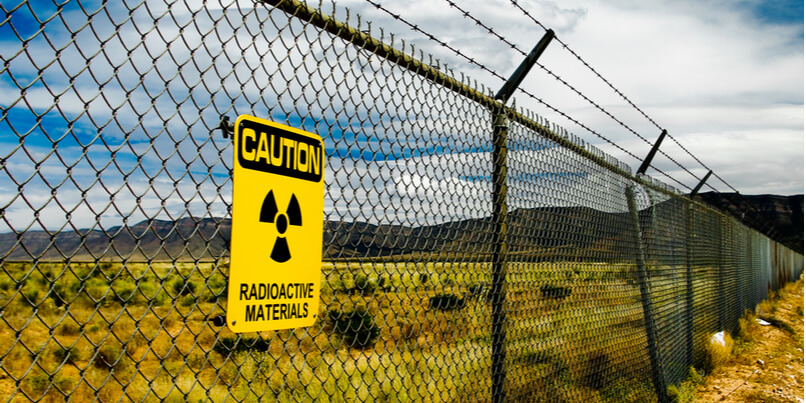 The award-winning Radiation Field Training Simulator (RaFTS) will be among the latest international radiological innovations to be featured at the Comprehensive Nuclear-Test-Ban Treaty (CTBT) Science and Technology (SnT) Conference taking place in Vienna from June 28th to July 2nd 2021.
In an online presentation entitled 'RaFTS: Reducing Dose by Simulating Sources', representatives from the acclaimed Lawrence Livermore National Laboratory (LLNL) lead by Steven Kreek will provide conference attendees with an overview of the work that has been completed so far and what lies ahead in developing the next generation of RaFTS.
In order to be truly prepared for real-world emergencies involving high radiation dose hazards, first responders need the opportunity to be able to safely practice in these complex environments.
Often though, the ability to provide realistic radiological training is constrained by logistical difficulties, safety risks and the considerable expense of working with high radioactivity sources.
While the use of simulators and simulator-based training goes a long way to resolving many of these issues, there is also the need to ensure that trainees are able to recognise and understand the different ways in which their actual detector equipment will behave in real life situations.
The creators of the award-winning Radiation Field Training Simulator (RaFTS) have provided the solution to this challenge by developing a system that enables trainees to practice against a broad range of highly realistic and scientifically-sound scenarios while using their own suitably-adapted detectors.
RaFTS combines virtual and real-world radiological training capabilities to deliver highly realistic training experiences that can be played out in any location and that can be applied to multiple instrument types.
The project has been built on three key principles: the importance of being able to train using actual equipment, the crucial need to deliver realistic training scenarios and the benefits to be gained from training in environments that replicate actual operational conditions.
RaFTS is currently the beneficiary of a two year US Department of Energy (DOE) Technology Commercialisation Fund Award which has enabled LLNL to join forces with Argon Electronics UK Ltd, the Tennessee based company ORTEC and other leading detector manufacturers in commercialising the system.
The project was awarded an R&D Award by R&D Magazine in 2017 and a TechConnect Defense Innovation Award in 2018. It is also the holder of three US patents which protect LLNL's intellectual property.
In 2021 RaFTS was selected for a prestigious Federal Laboratory Consortium (FLC) National Excellence in Technology Transfer Award which acknowledges exemplary performance in the bringing to market of new products and devices.
This year's CTBT conference is the sixth in the organisation's SnT series and also coincides with the 25th anniversary of the signing of the Comprehensive Nuclear-Test-Ban Treaty.
The opening ceremony will be hosted at the historic Hofburg Palace in Vienna and will feature a combination of limited live attendance and largely online participation.
Due to the ongoing impact of the COVID-19 pandemic, the remainder of the conference will be a virtual event, with attendees being able to take part in an extensive range of online talks, presentations, panel discussions and break-out rooms over the course of the week.