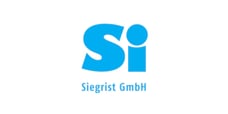 Argon Electronics is delighted to announce a new partnership with German distributor Siegrist that will facilitate the wider availability of Argon products in Germany. Based in Karlsruhe, Siegrist provides environmental test and measurement instruments and has a long history of supplying detectors to the fire service and military.
The provision of realistic hands-on training is increasingly viewed as a fundamental factor in ensuring CBRNe, HazMat, and emergency first response personnel are prepared to handle the challenging demands of radiological and chemical hazard incidents.
The laws in Germany on obtaining hazardous materials, even for controlled training, are stricter than in many other countries, so providing emergency responders with authentic opportunities to train for radioactive and chemical incidents is potentially lifesaving—for the responders and the public.
Commenting on the new agreement, Derek Broadbent, Business Development Manager at Argon Electronics, said, "Argon are pleased to have Siegrist as a direct point of contact for Argon products in the German market." Derek, who has extensive experience in Germany, went on to say that, "Through this partnership, it will be easier and quicker for German organisations to acquire Argon's world-class simulator technology."
Argon has built its reputation by providing a suite of simulator detector products that give organisations the ability to run regular training exercises without compromising safety or realism. By removing all regulatory, environmental, and health and safety concerns, these simulators can be put to use in an unlimited variety of settings, enabling trainers to devise training scenarios that reflect the true nature of the hazardous radiological or chemical environments in which their teams may be required to operate.
"Our simulators have proven very effective for emergency responders in the U.K. and U.S., and we are very happy that Siegrist is taking them to Germany", said Derek Broadbent.
"We partnered with Argon Electronics because we believe their simulators are world-class products," said Alexandra Siegrist, Managing Director of Siegrist. "The German military and our emergency responders will benefit enormously from this technology."