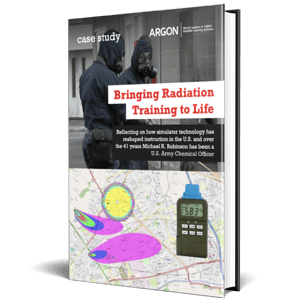 Increasingly, many instructors are turning to simulation and simulator training to help create realistic hands-on radiological scenarios that truly test their trainees' skills and knowledge.
In this case study, Mike Robinson shares the impact that training with simulated detectors and computer simulation has had on the quality, delivery, and learning outcomes of radiological instruction at the Edwin R. Bradley Radiological Laboratories (EBRL).

Download this case study to learn:
The impact simulators can have on your training program
How Argon's simulators have enhanced U.S. Military radiation training
Advice on introducing simulators to your training
And more...
Fill out the form and get your copy of the case study now delivered to your inbox.